VAUGHAN
PIONEERS
Research into the ancestry and

descendancy

of William and

Fereby

Vaughan
<![if !vml]>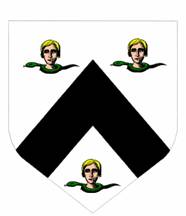 <![endif]>
---
Welcome to Vaughan Pioneers, a project to research the ancestry and

descendancy

of William and

Fereby

(Benton) Vaughan. This site has links to on-line documents and downloadable documents on William and

Fereby

Vaughan and their family. The entire book, "Vaughan Pioneers" by Lewis E. Vaughan is available for download.

In July of 2009, Eddie Davis, the webmaster of this site, completed his book on the Vaughan family. The book is offered on a computer CD with many extras thrown in. The book is over 700 pages in length and can be printed up if desired. If you are intersted in buying a copy of the book on CD, the price is $30, contact Eddie at ec21davis@gmail.com for more details.
William Vaughan and

Fereby

Benton ancestry report, Click here
To see download instructions for the "Vaughan Pioneers" book, Click here
To read Mickey Vaughan's book, "The

Vaughans

" on-line,

Click

here
To see some of the descendants of William and

Fereby

, visit the Vaughan Photos page
---
Here are some important links if you are a descendant of William and Fereby Vaughan:
If you'd like to join Vaughanpioneers or contact me, please e-mail me at: ec21davis@gmail.com
Website Hit Counters